Magazine
8 exhibitions to visit at Barcelona Gallery Weekend
Sep 09, 2022
On September 15 begins Barcelona Gallery Weekend, an art event that will feature the work of more than 60 artists from 20 different countries. 
Among the participating galleries, you can't miss 8 spaces .
Exhibitions to visit at Barcelona Gallery Weekend
1. DNA Gallery
ADN Galeria was founded in 2003 with the aim of creating a hybrid platform between commercial mediation and cultural contribution, with the objective of disseminating current artistic trends. The program is focused on productions that prioritize content and is positioned as a semantic reflection of the contextual dynamics in which they are generated. The gallery has established a policy of collaborative work with intellectuals and professionals of the sector to enrich the program and promote the dynamism of the most current visual arts, emphasizing the relationship between art, politics and society.
 Domènec - "Can our cities survive?"
Nicolas Daubanes - "Act of grace"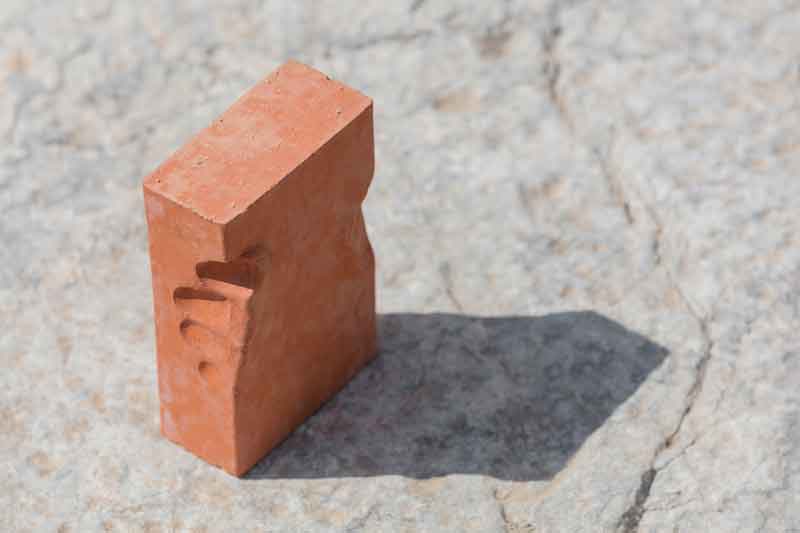 2. Bombon Projects
Bombon is a contemporary art gallery that opened in Barcelona in February 2017. The gallery is interested in local and international artistic practices that reflect a contemporary social, political and emotional sensibility, as well as in the vindication of artists from previous generations. This translates into our exhibition program, where the work of young artists has been combined with historical figures. 
Joana Escoval - Worldless and Earthen
Joan Prats
Galería Joan Prats, Barcelona, has been, since its inauguration in 1976, one of the pioneering galleries in the international contemporary art scene, exhibiting and promoting the work of the artists it represents. The Gallery is committed to disseminating and facilitating the reading of the different languages with which its artists create, also contributing to the realization of specific projects. Since its inception it has participated in the Arco, Art Basel and Art Basel-Miami Beach fairs.
Group exhibition - The magic carpet. For Joan de Muga
4. Marlborough
Marlborough Gallery was founded in Madrid in 1992 under the direction of Pierre Levai, who joined the firm in 1964 and was appointed President of Marlborough New York in 1978. As an independent gallery, Marlborough Gallery collaborates continuously with Marlborough New York and London to present the work of international and emerging artists in Spain. In addition to standing out in the primary market, Marlborough Gallery is committed to the acquisition and sale of 20th century masterpieces. It continues to work with the most important museum collections and public spaces in Spain by organizing projects and solo and group exhibitions of its artists.
Irving Penn
5. Rocio Santacruz
RocioSantaCruz Gallery is a dynamic space for creation and contemporary thought in all its manifestations. Faithful to its trajectory since 1994 in Paris, as a publisher of artists' books, RocioSantaCruz's approach is to focus on unpublished archives with the aim of generating a dialogue between the avant-garde of the second half of the twentieth century and new contemporary practices. The gallery is conceived as a place of experimentation, a meeting point for reflection and a space for the dissemination of new practices with a special interest in photography, experimental film, archives and the publication of artist publications. 
Jean Denant - États limites
6. Victor Lope Contemporary Art
Víctor Lope Arte Contemporáneo is an art gallery founded in Barcelona in 2009. The gallery's mission is to launch and consolidate the careers of emerging and mid-career artists who have a unique approach to contemporary art, to deliver this value globally and to consolidate it in the European and international art market. 
Carsten Beck - RAW
7. Palmadotze
Palmadotze is a contemporary art gallery directed by Pilar Carbonell and Anna Rovira, which bases its programme on alternating promotional exhibitions of young artists with recent works by great exponents of art from the second avant-garde to the present day.
Pere Noguera - Arxiu - Elements classificats
8. Nogueras Blanchard
Carrer Isaac Peral, 7, 08902 L'Hospitalet de Llobregat, Barcelona
NoguerasBlanchard opened its first space in Barcelona's Raval in 2004. The gallery develops an international interdisciplinary program, reflecting a variety of conceptually motivated positions and practices. The gallery's main objective is to make a long-term commitment to the careers of its artists and to be involved in the production of work as well as other projects. 
LUGAN - 3x 5K6